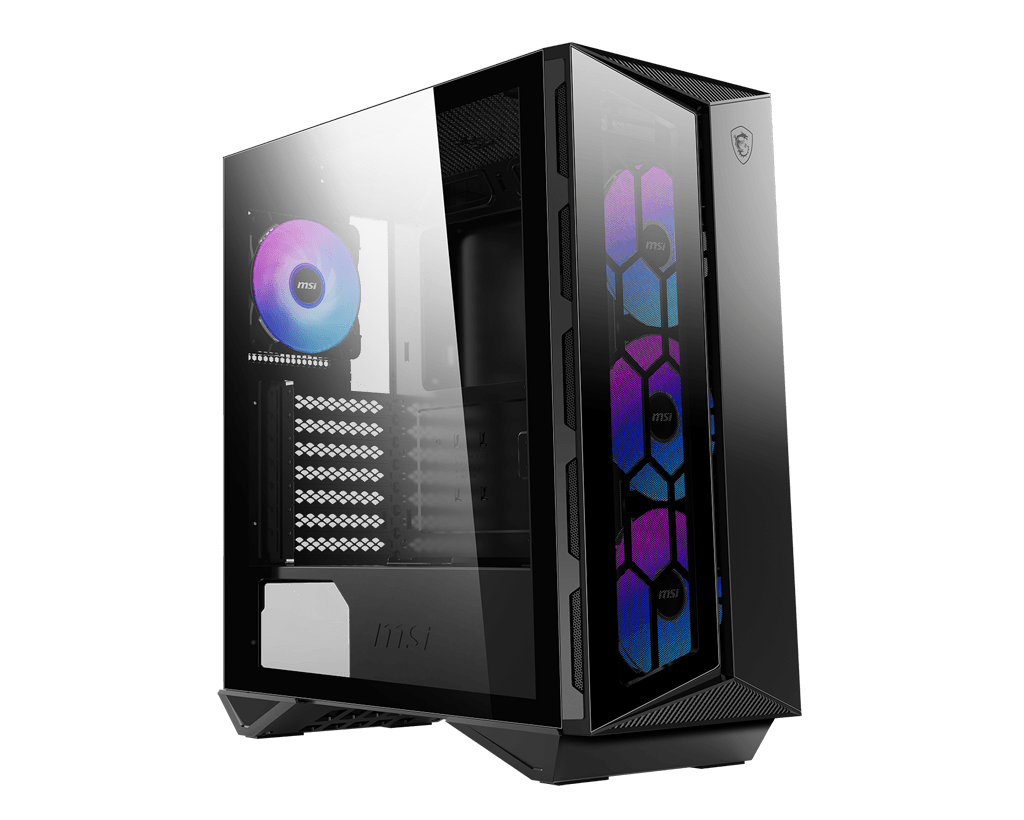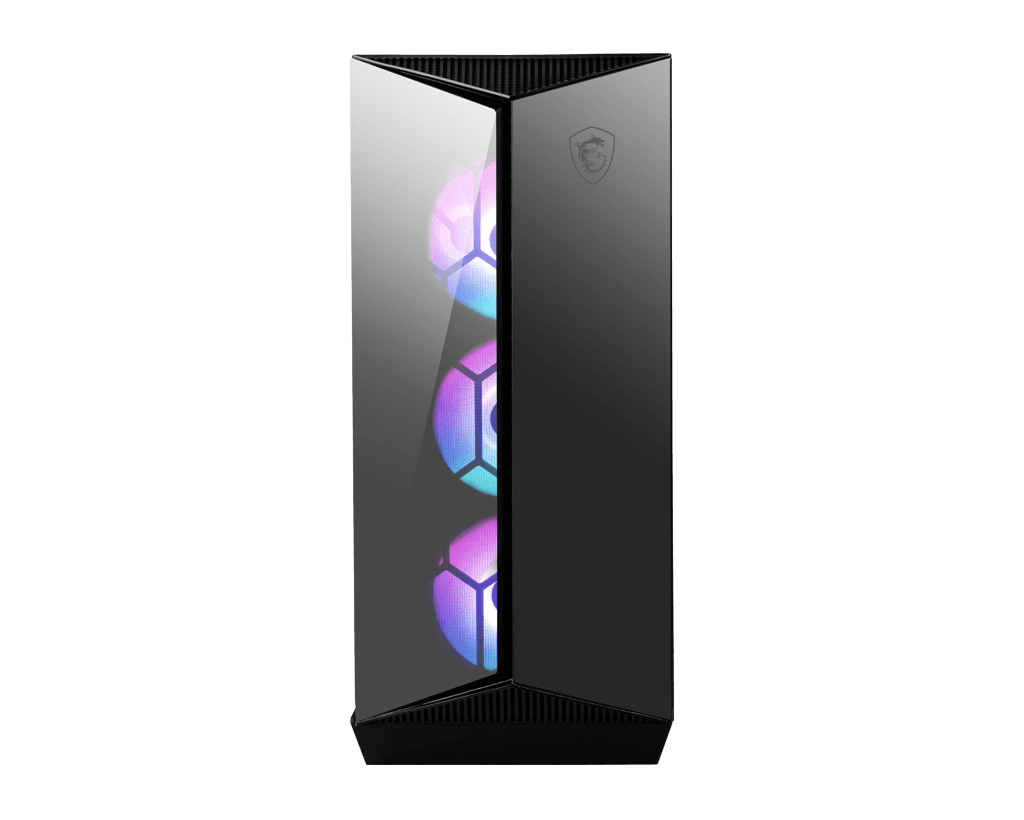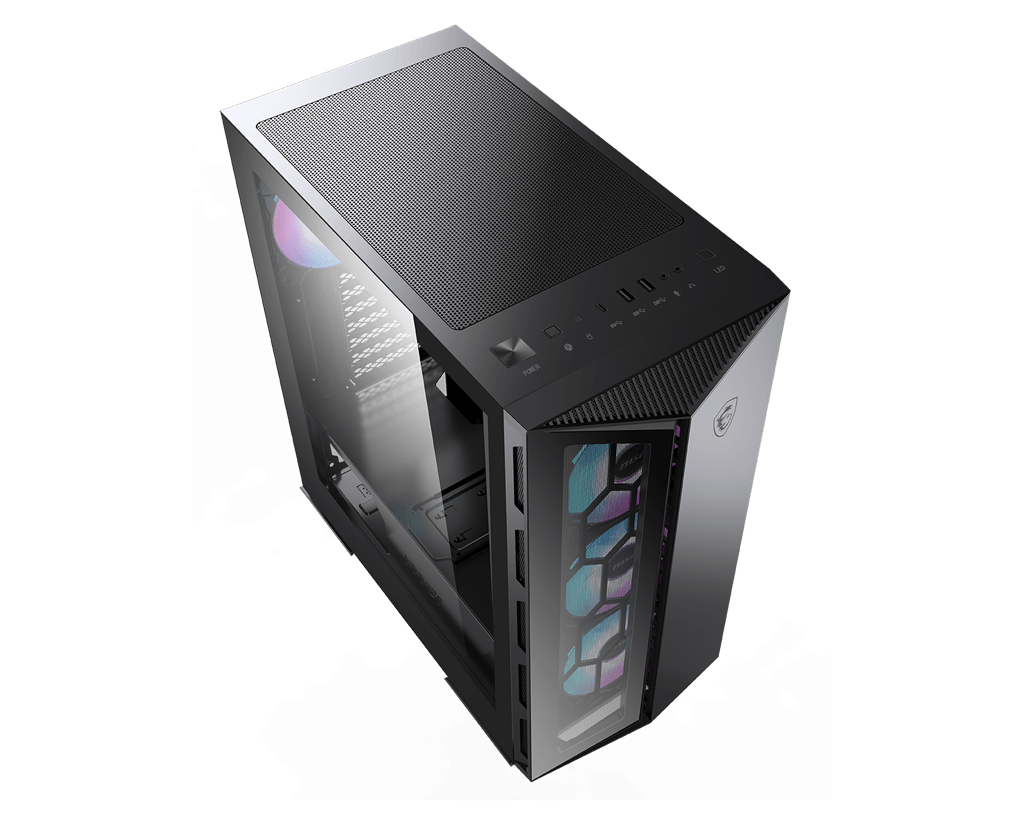 MSI ULTIMATE - GAMING PC RYZEN 7 5800X 8 CORE UP TO 4.70 GHZ, MSI RTX 3070 8 GB, 1000 GB NVME SSD, 32 GB DDR4 RAM, MSI 240MM HEATSINK, WIN 11 PRO
CASE :

MSI MPG GUNGNIR 110R




Go for the MPG GUNGNIR 110 series, the pinnacle of quality when it comes to mid-tower chassis. Designed for maximum versatility, built with high quality materials, used for maximum performance. Don't miss the MPG GUNGNIR 110 series.
QUALITY CRAFTSMANSHIP:

The MPG GUNGNIR 110R is designed with an aggressive and classic look that impresses at first glance. A front panel provides visibility to the front fans and all internal RGB LED lighting.

QUICK BUTTON FOR YOUR LIGHTING:

Quickly control your LED lighting with the button on the top of the chassis.

TEMPERED GLASS SIDE: Show off all your hardware power with the tempered glass side panel. Complete your setup with MSI liquid coolers and MSI hardware for an aggressive look.
OPTIMIZED AIRFLOW :

The GUNGNIR 110 MPG Series is designed to deliver constant and stable airflow to your internal components. The MPG GUNGNIR 110R chassis includes 4 pre-installed fans.

PRODUCT DIMENSIONS: 215 (W) x 430 (D) x 450 (H) mm
PROCESSOR
: AMD RYZEN 7 5800X 8 Core, up to 4.7GHz
POWER SUPPLY:

MSI 750W 80 plus GOLD
VIDEO CARD:

MSI RTX 3070 8GB GDDR6
MOTHERBOARD

:

X570M TOMAHAWK (WiFi- Hdmi - 3.0 Usb - 2.0 Usb - Lan)
NVMe SSD: 1000GB
RAM: 32GB DDR4 3200MHz
MSI 240MM LIQUID COOLER
Operating system: Windows 11 Pro