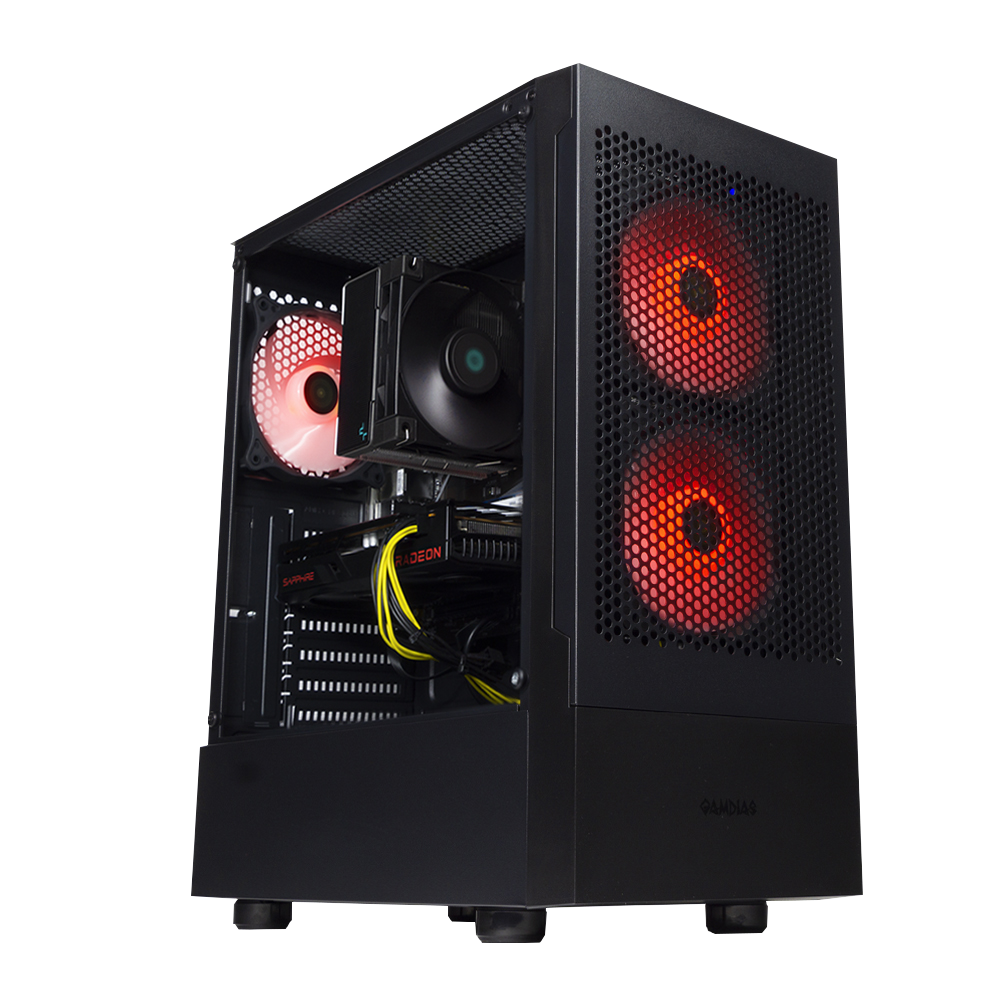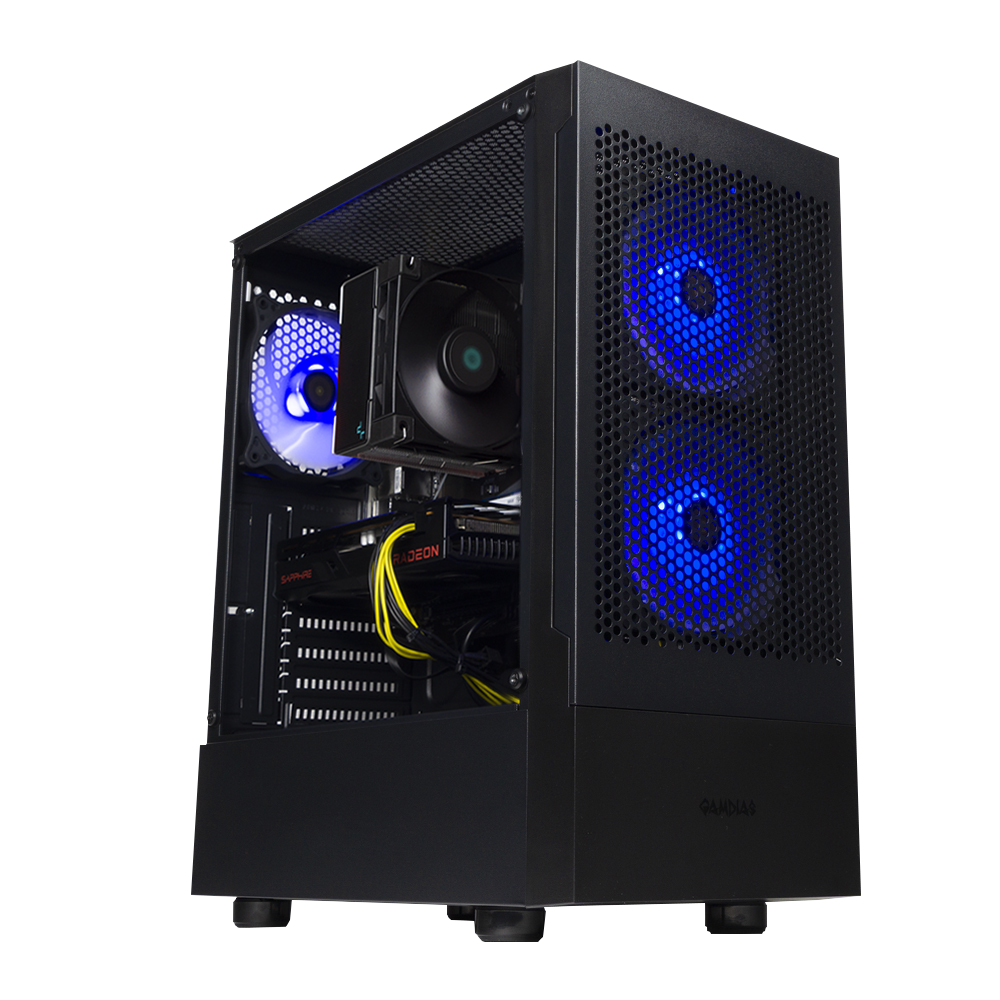 PC Gaming i7 12700K 12 Core, RX 6650XT 8GB, Ram 32Gb 3600MHz, SSD NVMe 500GB, Tower heatsink, Windows 11 pro
Con Paypal puoi pagare in 3 comode rate da €333,33 EUR al mese
Case: The TALOS E3 MESH series, available in matte black, is a mid-tower case that offers a perfect combination of compact design and airflow performance. 363 x 210 x 447mm
Motherboard:
B760M DDR4 ( HDMI- USB 2.0-3.0 - LAN)
Power supply :
PC power supply,
80 Plus, 600 W
CPU : Intel Core i7-12700K 8 Core, 25MB Cache, 2.70GHz up to 5.00GHz

Video Card: RX 6650XT 8Gb

Ram : Ddr4 32Gb 3600Mhz

SSD : M.2 NVMe 500GB

Tower heatsink
Operating System: Windows 11 PRO
Great product
Exactly what I needed. Very fast delivery. The PC is excellent in every respect -
Great product
Fast and performing, it is the right compromise between quality and price!
BREUNOR GAMING RIPPER ROO - PC GAMING I5
Very satisfied with the purchase of a fast pc with good performance. Ideal for those who have children like me in high school.
The shopkeepers were very kind and always ready to answer any question; fast service and delivery.
GREAT PRODUCT
I bought the pc directly from the site after seeing it through Amazon. I was looking for a good PC, with a low budget, of course, compared to high performance PCs with higher price ranges. I found a good compromise between quality and aesthetics, because we know that even the eye wants its part!
Essential and very beautiful design, 6 silent fans and very nice light compositions. I use it both from a PC for the classic functions such as email etc .. and of course to play with it. Never had a problem, I find it very fluid about ten days after its arrival. The boys are very available for any eventuality, doubt or curiosity and are very friendly! Obviously I'm not a systems expert etc .. so I can't do a technical review, I hope that my impressions and my experience can help in buying your pc anyway!
A really nice gaming PC
I also write a review here (as well as on Amazon). Arrived in the right time (neither a day before nor a day later), very well packed (given the fragility of the product).
The PC looks really well assembled, as per the description components, and there are all the boxes of the same.
Ready to use.
No problems found after 10 days of use.
The PC is a splinter, really hyper responsive, and I who use it for work with video editing (not for gaming), it really supports very very heavy videos, without ever making a crease when you cut or add effects (yesterday I edited a 3 gig video). The dedicated video card is really great.
There are 6 fans as a cooling system, very quiet, and which light up in various colors.
The seller is always available on whatsapp, and very kind in answering any doubts.
Ultimately, absolutely very happy with the purchase and with the company.