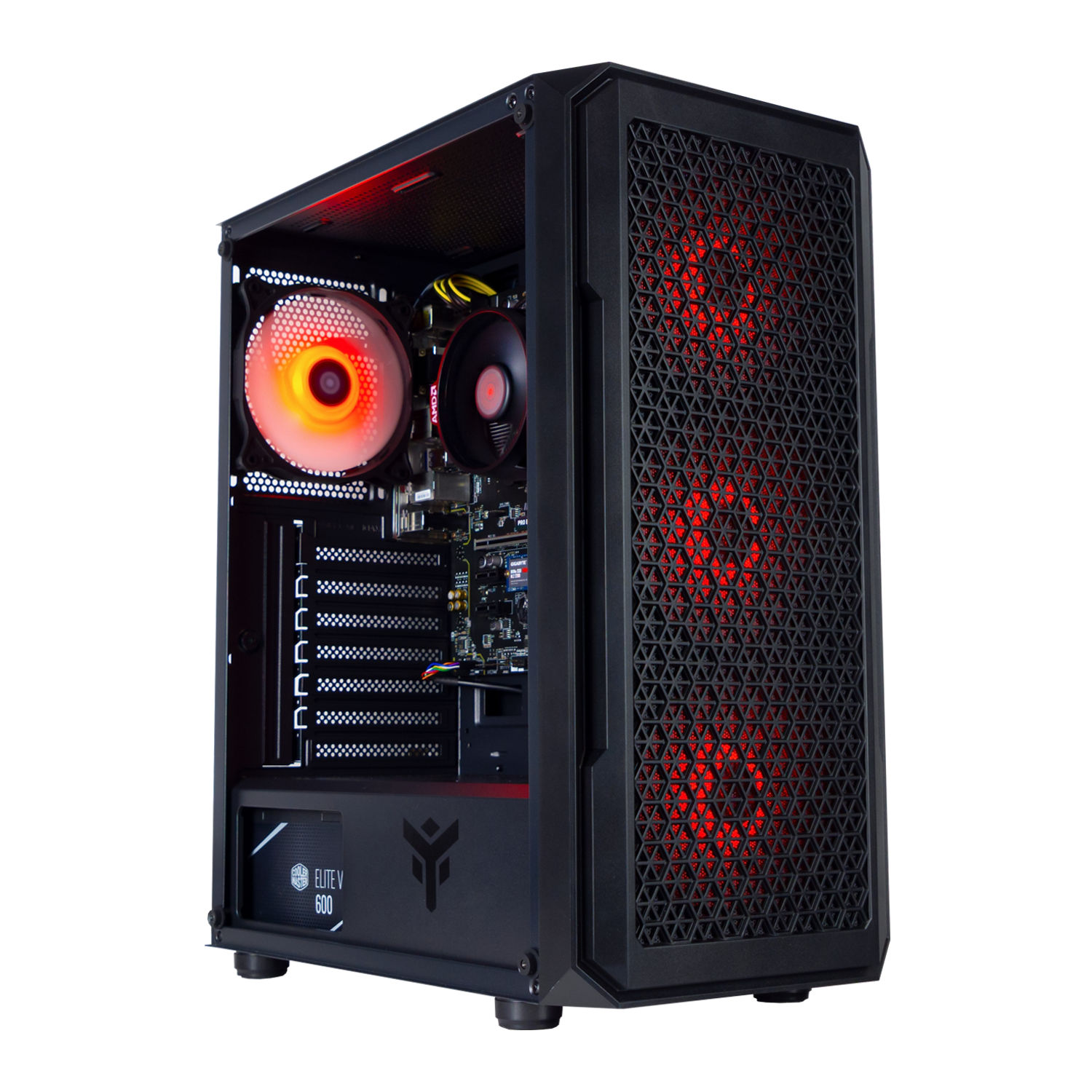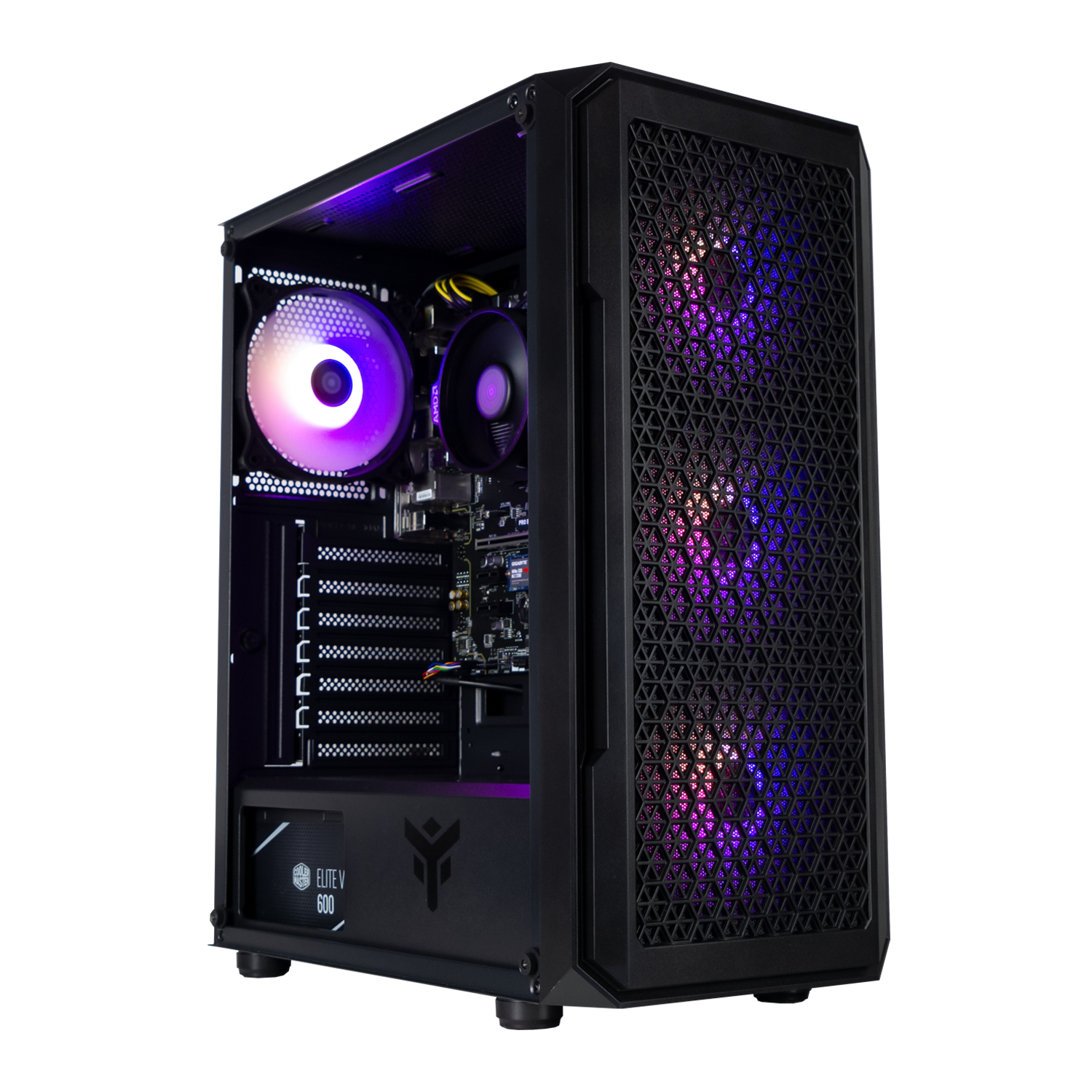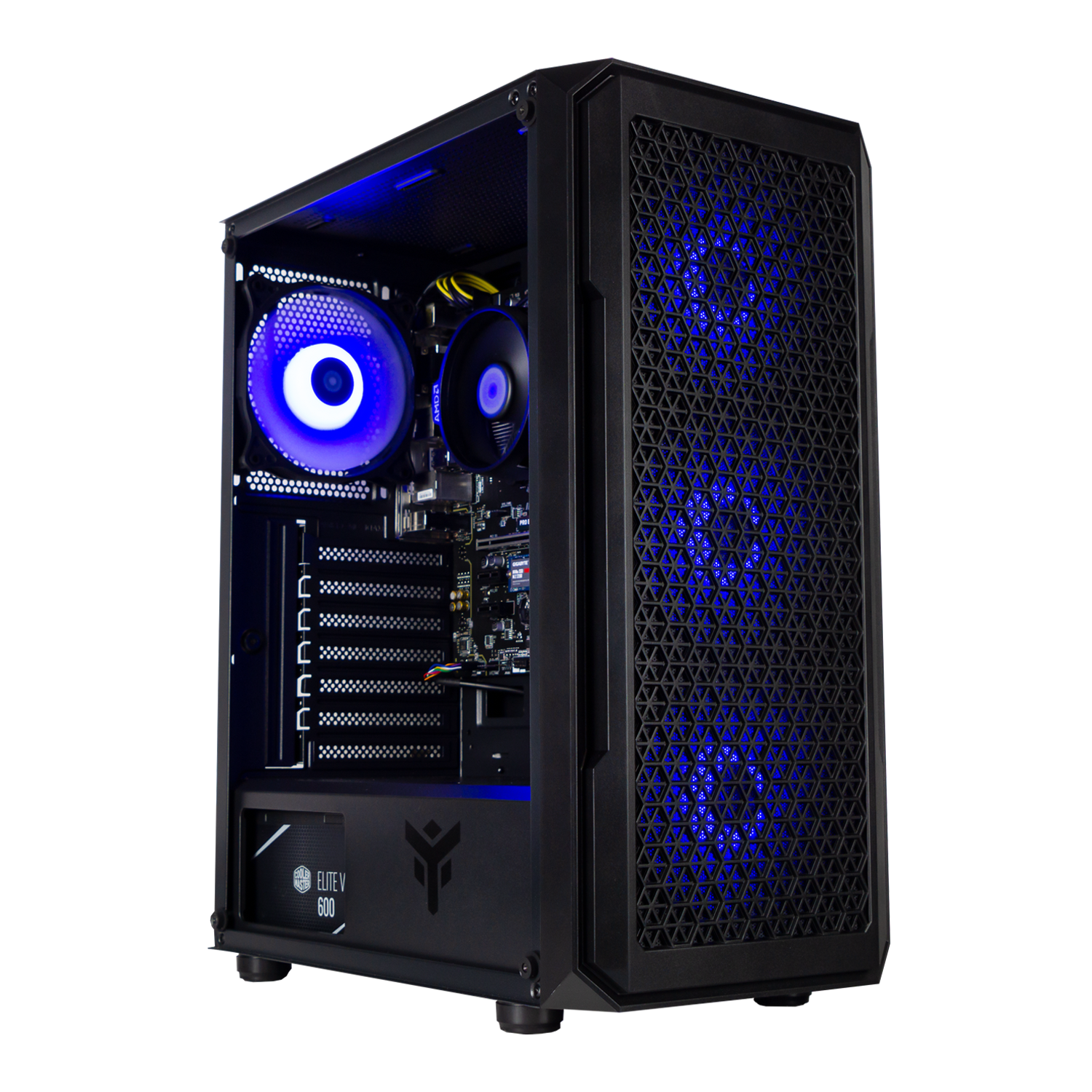 BREUNOR CORTEX - Desktop PC RYZEN 7 5700G,8 CORE,16 Threads,4.60GHZ,SSD NVMe 250GB + HDD 1TB,RAM 16GB 3200MHZ,PC GAMING,WINDOWS 11 PRO + FREE WIFI
Con Paypal puoi pagare in 3 comode rate da €213,33 EUR al mese
CASE
:
SIX TRIANGLE is a case that combines high-level features with a contemporary aesthetic. Behind the front completely perforated with a hexagonal texture, we find 3 of the 4 12CM ARGB fans supplied (the fourth is placed on the back). The latest generation structure allows it to accommodate the best hardware on the market, visible thanks to the glass side bulkhead. 205x380x450mm
Power supply:

 

500W 80 Plus
Motherboard:

B550M

With HDMI - USB 3.0 - USB 2.0 - LAN

CPU:

 

Ryzen 7 5700G Processors (8 Cores / 16 Threads, 8 MB Cache, 4.60 GHz Max Boost) with Vega 8 Graphics

RAM:

 

DDR4 16Gb 3200MHz

SSD: Nvme 250Gb (You will be able to obtain impressive sequential reading speeds, up to 2,400 mb/sec)

HDD:

 

1000Gb

FREE WIFI 300MBPs

Operating System: Windows 11 Pro
Very nice and well assembled pc. No problems found
Perfect
The pc is excellent I am very happy with my purchase, I had some doubts about the features, but by calling assistance I had all the information necessary to finalize the purchase. Very kind and also competent assistance.
Great buy
Product arrived in perfect condition, value for money more than apt, the ability to access any game with almost medium-high settings in all modern games .. for what I paid it is super convenient .. really recommended
perfect
perfect as i expected and all reviews were helpful. I advise.
BREUNOR CORTEX - RYZEN 7 5700G Desktop PC, 8 CORE, 16 Threads, 4.60GHZ, 250GB NVMe SSD + 1TB HDD, RAM ...
Serious seller, excellent gaming pc, well-finished assembly, product arrived before the established times, I would recommend this company for seriousness and convenience for me 5 stars deserved